By submitting this form you agree to be contacted via phone/text/email.*
Semaglutide | Achieve Your Weight Loss Goals
AT VITALYC MEDSPA ADDISON, TX
Combining a nutritious diet with Semaglutide injections is an effective way to achieve your weight loss goals. This medical treatment helps your body burn fat efficiently by curbing your appetite. It's an excellent option for men and women wanting to shed pounds without feeling hungry all the time.
If you're thinking about using Semaglutide for weight loss, Vitalyc is a leading provider of weight loss injections in Addison, Texas. Get in touch by calling 469-214-4657 to book a free consultation.
Consult with our physician to find out if you qualify. Both in-person and virtual consultation options are available.
Get medication with a personalized plan. In-person or shipping options are available. Your first month is $50 off.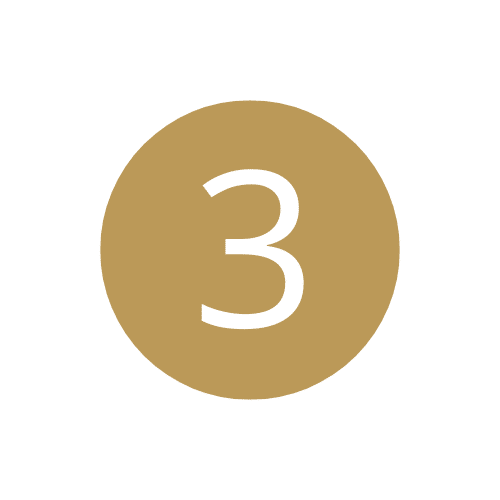 Lose weight! And keep it off! Consult regularly with our physician who will monitor your progress and adjust dosages as needed.
Semaglutide Weight Loss Benefits
When considering a weight loss plan, people want to know the benefits and drawbacks of phentermine vs. Semaglutide 
Phentermine is a widely-used diet pill and appetite suppressant that is more affordable than Semaglutide. But there's a catch—it's only approved for short-term use. On the other hand, Semaglutide is a suitable option for those seeking a long-term weight loss solution. Not only does it help with weight management, but it also treats Type-2 diabetes and improves glycemic control [1].
Semaglutide offers a plethora of benefits. You only need one injection per week to experience reduced appetite, increased metabolism, and quicker weight loss. Men and women turn to this revolutionary treatment because:
It's safe to use with supplements and other medications.
It suppresses your appetite, so you don't get hunger pangs as often.
It doesn't change your mood.
It decreases your food intake and, as a result, reduces your body's fat mass.
It's a reliable long-term weight management option.
By submitting this form you agree to be contacted via phone/text/email.*
Semaglutide Before and After*
Are you wondering what Semaglutide can do for you? You're not the only one—many patients ask us how they can lose weight without constantly feeling hungry. Incredible transformations possible with weight loss injections. But like any medical treatment, each person's experience and results vary.*
Semaglutide Before and After*
Understanding Semaglutide
Understanding Semaglutide
Semaglutide is a medication for adults to manage their weight. Semaglutide works by mimicking the effects of the hormone GLP-1, which plays a role in regulating appetite and food intake.
When starting treatment, we'll begin with a low dose and gradually increase it over the course of 16-20 weeks. On average, patients who take Semaglutide can expect to lose 15% of their body weight. But remember—this isn't a quick fix. It requires a commitment to at least three months of treatment to see optimal results.
You'll need to make consistent visits as part of your treatment plan. We administer the injections weekly and monitor your progress throughout the treatment.
The precise cost of Semaglutide weight loss injections varies depending on several factors, including the chosen provider and their level of expertise. Your current weight can also impact the cost. A higher starting weight may require additional treatments to get you where you want to be. This results in a higher cost.
Obtain a personalized estimate for Semaglutide by scheduling a consultation with us. After discussing your weight loss goals and assessing your current health, a specialist can let you know how much your treatment plan will cost.
Semaglutide is a medication that treats obesity, a condition characterized by excess body fat. It works by suppressing hunger and promoting weight loss, helping to improve your body mass index (BMI).
Results aren't immediate with Semaglutide, so it's crucial to have realistic expectations and practice consistency. Stick with your treatment plan and make healthy lifestyle changes for the best outcome. We suggest eating balanced meals and exercising every day to maximize weight loss injection benefits.
Personal results vary based on factors such as starting weight and lifestyle habits. Tracking your progress with before and after pictures will give a visual of how your body responds to the treatment over time. Many of our patients do this and find it keeps them motivated to stay on top of their weight loss goals!
Side Effects of Semaglutide Injections
Using Semaglutide weight loss injections may cause some common side effects, including:
Abdominal discomfort

Constipation

Diarrhea

Dizziness

Fatigue

Headache

Low blood sugar

Nausea

Vomiting
Abdominal discomfort

Constipation

Diarrhea

Dizziness

Fatigue
Headache

Low blood sugar

Nausea

Vomiting
These symptoms are usually mild and improve over time without intervention. Mitigate the potential side effects by practicing the following:
Enjoy your meals slowly
Drink clear or iced beverages
Eat small, frequent meals
Don't lie down right after eating
Refrain from sweet, fried, and greasy foods
Avoid late-night munchies
Semaglutide Injection Near Me | Addison, Texas
Semaglutide is a promising solution for those with Type-2 diabetes needing weight loss support. It works by suppressing appetite, reducing cravings, and increasing the feeling of fullness after meals. This leads to a reduction in food intake, making it easier for people to lose weight. Besides weight loss benefits, the injections can improve blood sugar control.
Addison, TX, residents visit Vitalyc for Semaglutide weight loss injections. Our team creates unique treatment plans for every patient, depending on their goals and needs. Begin your weight loss journey today by calling
469-214-4657
to schedule a free consultation.
Leading Experts in Medical Weight Loss
By submitting this form you agree to be contacted via phone/text/email.*
DISCLAIMER
*Results may vary. We are reputable for complete customer satisfaction for completed treatments. Individual results may vary. No treatment is promised to provide permanent results. A guarantee is neither provided nor implied. Statements estimating treatment duration and the number of treatments required are based on the typical experience of our patients, however individual experiences may vary.
*Promotion: Get $50 off your first month of Semaglutide injection. Cannot be combined with other offers.